There's no surprise that every year there are a few slip ups in Mama BUT WAS 2016 the WORST year for mama?, here we list the disaster that was MAMA 2016.
Taeyeon and Wiz Khalifa Drama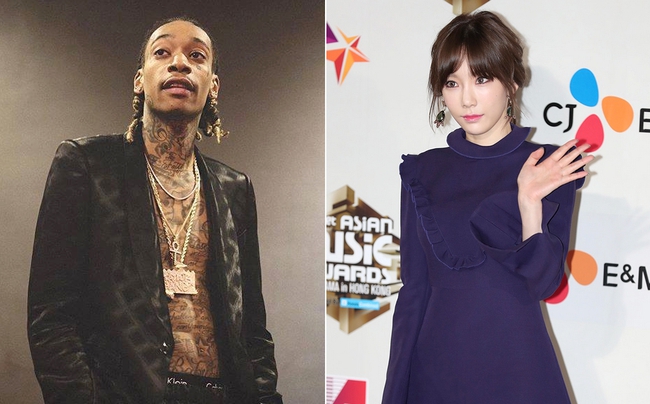 Taeyeon was originally assigned to perform with Wiz but due to technical difficulties she wasn't able to. Both side were involved in misunderstanding with wiz thinking Taeyeon backed out their collab but that wasn't the case since was informed it was cancelled. This drama blew up more then it should and we could explain it but we would be here all day. The two sides including Wiz's DJ took to social media to clear their side along with Wiz expressing his disappointment with Taeyeon, stating he felt rejected. Here is the full run down of what really happened [x]
Too Little Too Many… Spelling Mistakes
For the 'biggest' award show or just a professional show you'd think they'd be more sharp eyed staff so why did everyone sleep on the job. It seems JYP took the short end of the stick with MAMA making spelling mistakes not once, not twice but THREE times, did JYP do something to Mnet? since then Mnet has apologised.
You'd think Mnet having a show for GOT7 called 'hard carry' They'd at least remember  which group sang it unless they were secretly hoping for a MONSTA X cover (even til the end, they were holding on to that wish? *sarcasm*)


Day8? How? it's not like their fingers slipped cause there's literally 7 blocking 6 and 8. But wait… it gets worse… they repeated the mistake twice!!

/
Met Jacson from GOT8 under YGP company.. listen to their new song 'Hard Candy'

Copy Cats
MAMA plagiarism accusations surfaced when fans noticed similarities between Twice-EXO & BTS-SHINee performance and VCR footage. Twice's VCR looked somewhat similar to the VCR of EXO's coffee factory that is played at their concert, so similar to the point that the original creator of EXO's VCR made a comment on it on twitter. And BTS' performance of evil stage looks similar to Shinee's evil stage performance they did back in 2014 .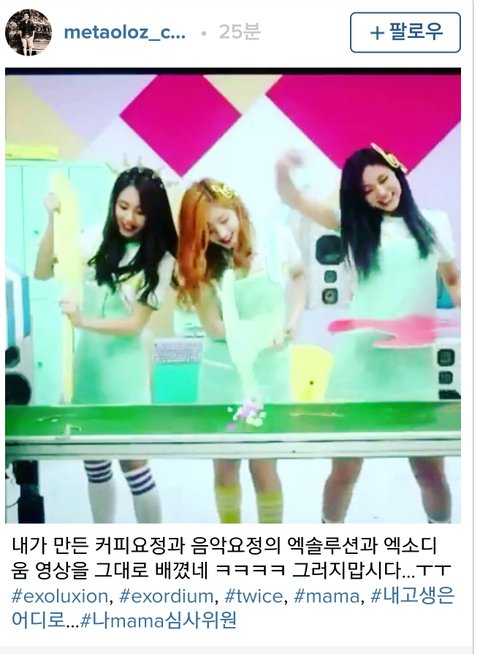 No YG No MAMA?


Unlike last year (3.8% rating) this years MAMA received the lowest rating with an average ratings of 1.2%, With the third part of the show resulting in the lowest rating (1.10%) despite announcing the most biggest awards. If that isn't bad enough the average age (24-49 age) that's considered most important remained lower the 1% throughout the award show. Some fans are speculating this is a result of YG artists being absent from this years show but as for now that is uncertain to be the factor of this result.
Random Award
CONGRATULATION BLACKPINK AND MONSTA X  FOR….. the best of next award
Blackpink & MONSTA X: "keep it"
Joke's aside we're happy to see more idols winning as many awards but not to the point of receiving  random awards, "the best of next award" what kind of extra mess is this. Fans were more surprised by the award then the fact their bias' just won something… viewers questioned the meaning behind the award, why next? is this a pity award, are they saying they're not the best but the… next??
NOT The Kind Of Velvet We Wanted
So many velvet yet no Red Velvet. With this year being a good year for Red Velvet it was sad they didn't attend, maybe it would've even changed the awards if they did. But instead we got Velvet… yes this is the new trend but it doesn't mean its a good trend, Of course this is a individuals preference but the love for velvet is going over board… black and red velvet is the common look and the most classy look but the other colours we're not sure about… and boy were they a lot of velvet in this years MAMA but I guess it's just be the right velvet for us.