While kpop industry doesn't fully accept tattoo it's still nice to see idol express themselves through ink! here we have a look at some female idols you may have not known who have tattoos.
VOTE FOR YOUR FAV AT THE BOTTOM
Hyorin

Hyorin has alot of discreet tattoos here and there like her arm, ankle and also speculated to have a lower back tattoo. We can assume her religious faith is strong because this is one out of two cross tattoos with is cross having the words that read "Song for God" below.
Hyuna

While fans know about Hyunas tattoo for her mum, not many know about her smaller tattoo such as this one, what looks to be "(smiley face)xeer."
Taeyeon

All of Taeyeons tattoo is ant size and subtle but it's totally her style and meaningful to her such as 'I' on her thumb and one is her zodiacal sign (behind her ear).
Tiffany

Tiffany has the tattoo dreamer on her finger and one on her rib-cage, which say "Toujours belle", which in French means "Always beautiful".
CL

CL is fairly knew to the tattoo world with two tattoos. One tattoo is behind her ear and one huge one on the side of her ribs which looks to be an Egyptian eye.
Lee Hyori

Hyori has multiple tattoos and isn't shy to show them off with pride. Her tattoo are all represent the earth and peace particular this tattoo which says  "Walk lightly in the spring, mother earth is pregnant."
Amber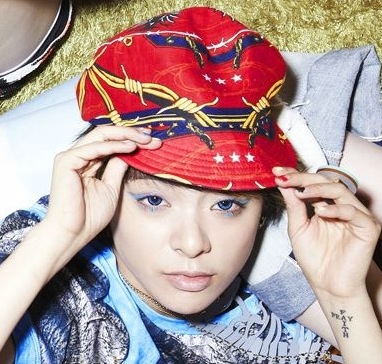 Amber is no stranger to tattoos, being the first female idol to have a half sleeve tattoo. Many may not notice her smaller tattoos such as this overlap of the words "pray" and  "faith".
each tattoo is sepcial and beautiful to these idols but which do you like best…
VOTE – click here