February is a competitive KPOP month with some of the biggest names in KPOP industry making their comebacks. Tough competition = great music for fans. Below are the songs of February I took notice of, in no particular order.
They previously had a promotion with Open The Door, and now they are back again with a Korean folk style of song! I'm going to be honest here, I did not like either of the songs, at all, at first. Yes, again, KPOP pulled its charm on me, both of the songs grew on me. I love them now…sometimes I just want to smack KPOP in the head, but there's no one to do that to, so I guess I'll have to smack my own. Anyway, I listened to the album and I Know is easily my favorite song from ToppDogg! I highly recommend it. If you like them, MWAVE is doing a Meet & Greet with the boys of ToppDogg. You can get the special edition of the mini-album Arario signed for $16.99, guaranteed! A great deal if you ask me, I got my copy!
TVXQ does it again! Yet another classic after Something!  The music video for Spellbound is really interesting! I love the black and white feel. My favorite track from the TENSE album would have to be Love Again. It's truly beautiful, the reason why I fell in love with TVXQ in the first place.
I don't usually listen to After School, but I'm glad I heard this song. Wow. The only song I know from After School thus far is First Love. I think I'll have to pay more attention to After School from now on.
I need more songs like this from 4Minute! Brave Brothers never failed to impress me. I cannot wait for 4Minute's official comeback! It's going to be epic! This song perfectly describes how I feel after eating too much.
You forgot about him, didn't you? After his big break out with Punishment, CUBE Entertainment abandoned him until suddenly seeing him walking around the practice room one day and realized he needs a comeback. A Song For You is the complete opposite from Punishment and I love it.
That's take a moment of silence and let the amazing First Sensibility album sink in. Yongguk, I need you too. I cannot be more satisfied with this comeback. Have you listened to the album yet? If you haven't, have you been living under the rock? You're missing out on this masterpiece! Dang. My favorite track from the album is definitely Body & Soul, such a sexy song. Other songs I like from the album are With You, Save Me, and Shady Lady. Enjoy the wonderful boys of BAP, folks.
Soyou ft. Junggigo- Some
While I like Stupid In Love more, this song still has its own charm. I hope Soyou can have her own solo album one day, I will totally buy it. Her voice is so seducing. The music video for Some is adorable with Baro and Dasom. Cute couple, my ship has sailed.
Gain ft. Jo Kwon- Q&A
This is my absolute favorite song from Gain's album. Adam Couple feels, anyone? It's so great to see them still growing strong together, even if it's just as friends. Their voices fit perfectly together. Only sad part about this duet is that the song is about breakup.
A soloist that I can always count on music wise. I love this song so much it's not even funny. He has grown so much since the last time I saw him. From a little cute teenage boy to a grown man. Oh shoot. It's weird to think he's the same age as me. So MWAVE had a Meet & Greet with him and he read my message!!! It was hilarious seeing him struggle with my name! So cute!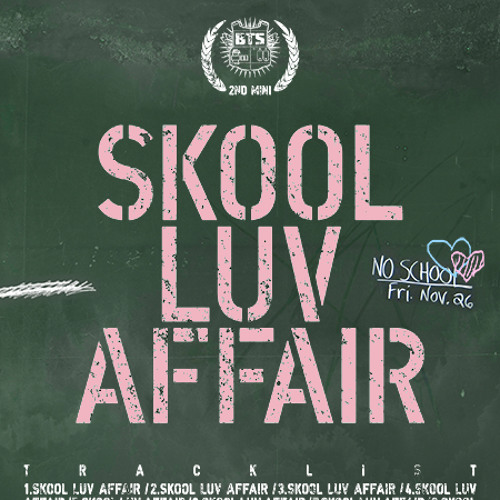 Yes, "luv" not love cuz they're cool like that. I'm so impressed with BTS! This Skool Luv Affair album is literally stunning! At first I thought this song was alright but it grew on me. Like always. Some of the other songs I like from the album are Tomorrow, JUMP, and Just One Day. So I got my copy of the album from MWAVE Meet & Greet but didn't get chosen because they used the generator button. So unfair! V noticed my Pikachu profile picture the moment BTS laid eyes on my page! If only it were handpicked, V would have totally picked me! :( Oh well, on the bright side, V became my bias from BTS! ;P
They're back! But where is my full album?! Anyway, glad I have this song to listen to! Yes, it's completely different from their usually acoustic songs, is it bad? No, not exactly. I miss their old songs but this new one has a lot of meaning behind it! Not only did they get more fans and attention, the lyrics of the song is simply wonderful. The song is about bullies and how they should face "justice". What I love about this comeback is that if you dial the number you see in the beginning/the number in the lyrics and tell your bullying story, C-Clown will personally visit you and perform for you. I think it's not only a smart business strategy, it's also caring of C-Clown. In short, so glad they're back and can't wait for their full album, whenever that may be.
SM The Ballad- Breath
Such a beautiful song. I love SM for promoting this unit group. Taeyeon and Junghyun's voice fit perfectly together. My favorite track from the album would have to be Taeyeon's solo, Set Me Free. This girl and her voice I swear. She slays.
I'm still waiting for Minah's solo debut, but meanwhile, I have this song to hold onto. I'm not familiar with DinDin but he's great! Minah's voice is so nice to listen to. I will never get sick of it! This song is so catchy too!
I've never paid attention to this group until this song! It's my favorite song from them thus far! Ddan Dda La is super catchy too! Will be keeping my eyes on them! You can get your autographed copy of the ATTENTION album on MWAVE Meet & Greet.
I may be the only one that doesn't like this song. I prefer their older songs like Love Is You. Video Game does get better and better the more I listen to it though.
They're back! This song is definitely my favorite from CNBLUE! It's been on replay 24-7. Words cannot describe how much I love it. If they perform this song during the KBS Concert in LA, I'll cry.
If you watched My Love From The Stars then you would understand my feels on this. Our manager Do personally sang an OST for the drama even though he said he wouldn't be participating in the beginning! If you still haven't watched this drama yet, do it. You won't regret it, I promise.
YAY for the scary music video! So glad she's back because this album is stunning! I love this song way more than 24 Hours, even though that was a wonderful song too. Other songs I like from the album are If That Was You and Frozen In Time (ft. Jackson of GOT7).
I love this song, so much. I don't care if it's a diss song for Girl's Generation, that doesn't deny the fact that it's a beautiful song. I've always loved MR.MR and their music and this one is no different! I understand why the CEO of MR.MR's company would diss SM Entertainment because when you search up "Mr.Mr", all you see is Girl's Generation. It took me awhile to find the link to song. It is annoying to be honest. Really sucks for the boys of MR.MR. All their hard work vanished because of Girl's Generation having the same title as their group.
Girls' Generation- Mr.Mr
I didn't like the song at first but it grew on me. Wow, this is like my third time saying the phrase in this article. I really like the choreography for this dance and their outfits are really classy! I don't exactly get the whole hospital theme though. The black and white dance scene is epic though. Songs I like from the album are Wait a Minute, Back Hug, and Goodbye. Glad they are back!

This comeback is EPIC! Couldn't have asked for anything better! 2NE1 slayed yet again! Other songs I liked are Baby I Miss You, Good To You, and Come Back Home (Unplugged Version). 
Saving the best for last! One of my favorite groups! Again, not a fan of this song at first, but now I see its charm. The album itself is one of my favorite KPOP albums released in ALL time! The whole album is downright beautiful. There's really nothing more to say. Other songs I like are Is This The End and Melody. If you want more thoughts on what I feel about this album, refer here. You can get your copy of a signed copy of the album on MWAVE Meet & Greet for $15.99. Have I got myself an album? DUH.
—————–
Which comeback is your favorite?